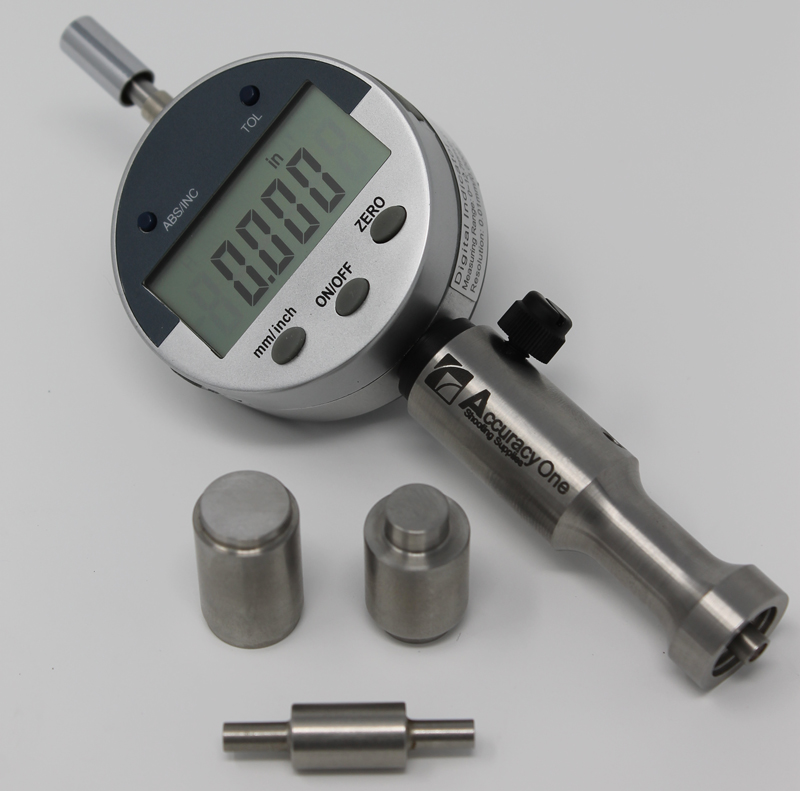 The Accuracy One Precision Primer Gauge is a tool set designed to make precision measurements of primer pocket depth and the depth of seated primers in relationship to the face of the case head.
The Precision Primer Gauge can also be used to measure the thickness of an unseated primer, allowing you to calculate the optimum seating depth for the particular primers and cases you are loading.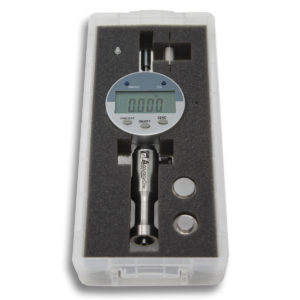 Precision Primer Gauge Features:
Digital Indicator with 0.01mm/0.0005″ resolution

The contact point of the indicator must be removed to provide proper function.

Gauge Body is machined from 303 stainless steel
Small primer stem
Large primer stem
.223 and .308 zeroing block
Magnum and .338 Lapua zeroing block

The standard gauge body is not compatible with cartridges that share the .338 Lapua case head diameter unless the diameter of the magnum step is machined to .595" to accept the larger diameter case head. This modification of the gauge body is available upon request.

Nylon screw for securing the gauge body to the indicator
Compatible with 300 Win. Mag case head diameter (.532") cartridges, .308 Win. case head diameter (.473") cartridges, and .223 Rem. case head diameter (.378") cartridges using either large or small primers.
How to Order the Precision Primer Gauge:
The Precision Primer Gauge can be ordered via phone, or by sending in the provided order form. Order forms can be sent to us via mail or email.
Pricing:
PPG Without Indicator: $100.00
PPG With Indicator: $150.00
PPG Main Body Only: $40.00
Phone Orders:
Call (814) 684-5322
Mail Orders:
Download and complete the ORDER FORM. Be sure to include a check or money order. Orders will be shipped when payment clears.
Additional Accuracy One Precision Primer Gauge Information: